Thomas Marvel | Arquitecto
Repasamos a su muerte la obra del arquitecto y profesor Thomas Marvel  quien diseñó algunos de los edificios emblemáticos de la contemporaneidad de nuestra isla
---
Datos
Nace en New York, comienza a residir en la isla en 1959-60
A su muerte contaba con 80 años de edad
La editorial Phaidon, incluyó el diseño de su hogar (1960) en el libro titulado "20th-Century World Architecture"
Tuvo oficina de diseño con Antonio Torres y Pedro Beauchamp (ingenieros) bajo la firma, Beauchamp, Marvel y Asociados, (luego  Marvel, Flores, Cobián y Asociados (Fin en 1997)
Proyectos: Alcaldía de Bayamón, El Comandante, Centro Gubernamental de Islas Vírgenes, embajada norteamericana en Guatemala, , Convento de la Orden de las Carmelitas (Trujillo Alto) Edificio de Ciencias, recinto de Mayagüez (UPR), centro comercial El Monte.
Crea la firma The Office of Marvel & Marchand (1997 al 2002) junto José Marchand
bajo esta firma se realizaron los proyectos de renovación La Concha y Condado Vanderbuilt (hoteles),Edificio de Farmacia  de la U.P.R., Casitas en el Hotel Conquistador,Casa Alcaldía de Caguas
Otras obras del arquitecto Centro Europa (avenida Ponce de León), Colegio de la Montaña del Recinto de Utuado UPR, Biblioteca del Recinto de Humacao UPR, rehabilitación de Casa Roig, Estadio Juan Ramón Loubriel, Plaza de la Rogativa en el Viejo San Juan, Paseo de Diego de Río Piedras.
En 2010 donó un archivo impreso digital (de dibujos originales ) a La biblioteca de la Universidad Politécnica de Puerto Rico este portafolio está contenido en un estuche diseñado y realizado por Consuelo Gotay".
 Reportajes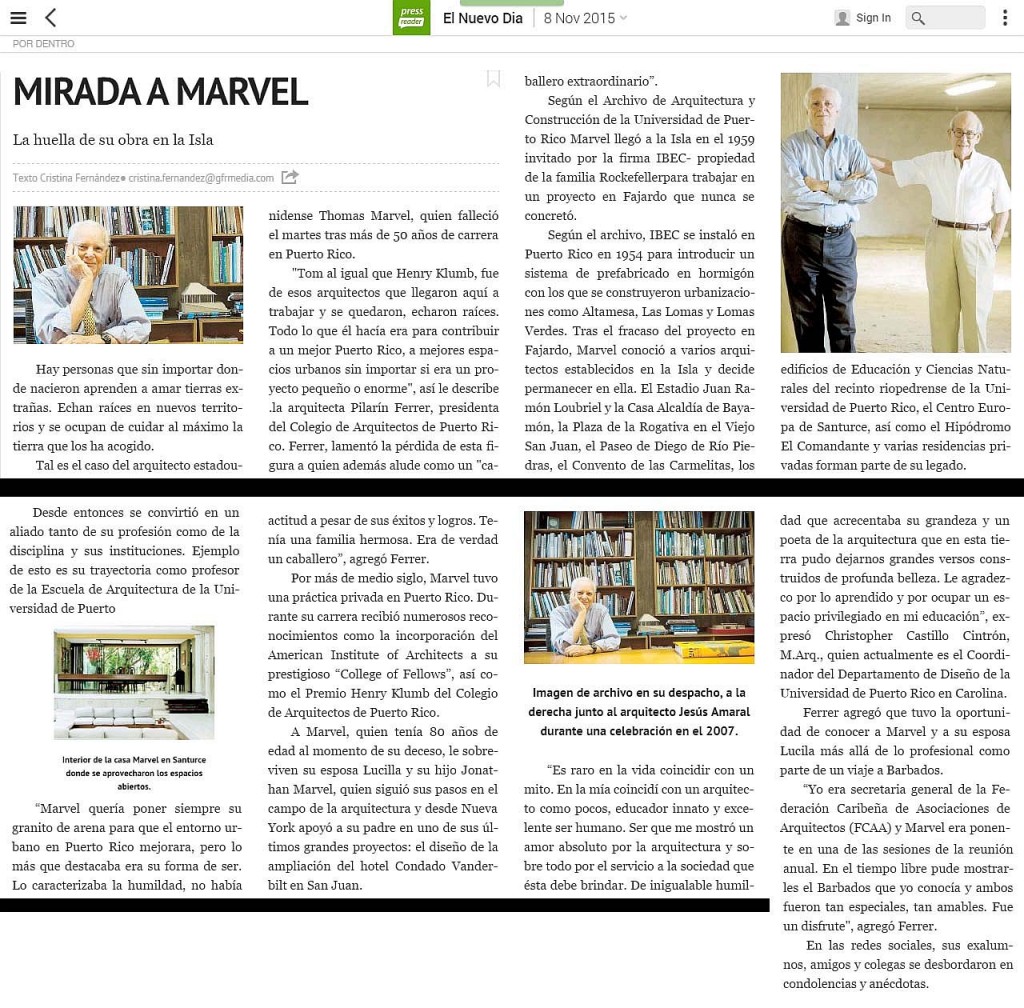 Otros edificios emblemáticos
---
Centro Europa foto de www.simedpr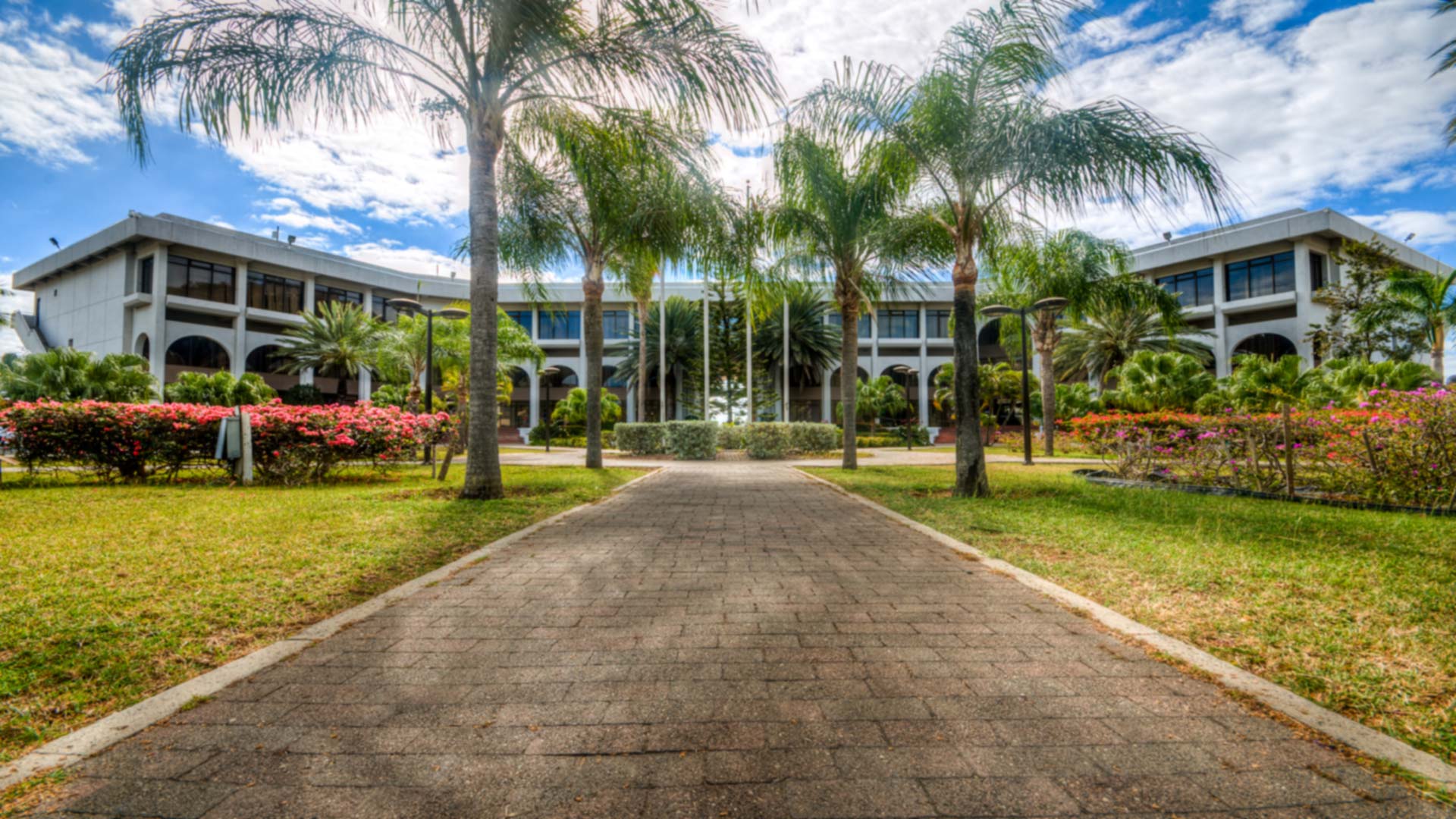 Hipódromo El Comandante foto en www.elinformativohipico.com