El lenguaje de los objetos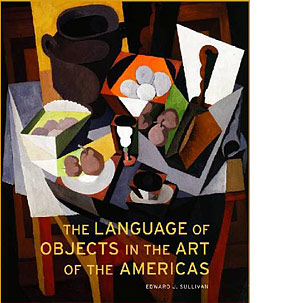 La semana próxima se estará presentando en la sede del Museo de Ponce en Plaza las Américas el libro The language of objects in the art of Américas del escritor Edward J. Sullivan. Sullivan tiene varios libros relacionados con el arte latinoamericano, es profesor y curador. Habrá una presentación inicial que incluirá a Liliana Porter, Agustin Arteaga y a Cheryl Hartup. El libro que es publicado por la editorial de la universidad de Yale esta disponible desde septiembre del año pasado, no sabemos si se estará presentando una edición en español.
Datos del libro
In this wide-ranging book, a distinguished scholar of Latin American art explores the meanings of created and depicted objects from the Spanish- and Portuguese-speaking regions of the New World. Edward J. Sullivan begins with objects exchanged during encounters between indigenous peoples of the Americas and newly-arrived Europeans, and he pursues the discussion to the present day, as artists engage in breaking down constructed concepts of "Latin American-ness." Sullivan's scope is sweeping—the changing meanings of objects over five centuries—and he encourages deeper conversation about the complexities of today's culture of the Americas. From American-made handicrafts displayed in Old World curiosity cabinets, to still life paintings projecting a Latin American nation's proud self-image, to 20th-century "found objects" identified as works of art, objects from the Americas provide a wealth of cultural insights. This generously illustrated volume invites the reader to travel across time and national boundaries to examine an array of these extraordinary and meaningful objects.
Tiene 336 paginas, de la Editorial Yale, 2007